"A chicken got loose on the plane!" Laughter bubbled out of him, standing in my parent's kitchen.  
"It jumped OUT at a thousand feet!" Tears streaming from my eldest son's eyes.  
In a few short hours he would be the first one leaving the nest.   
"This chicken hovered there for a minute, wings outstretched until it saw a red spot on the ground.  Thinking that was home, it dove."   
"Down it went until right above the ground it stuck it's wings out to slow; the wings went straight up and then SPLAT!"  
"And then what did they do? Being a curious group of 19 year old's, they bought a couple more chickens and threw THEM OUT! – SAME THING!" 
His hands gesturing like wings, the youth shining through the clean-cut professional.  
"Seriously, the funniest story I've ever heard." Wiping tears from his eyes.  
All I could think.  'Oh John, you're not a chicken, are you?'  
I felt tossed from my plane, SPLAT!  What's the point of motherhood! They leave and that's it? Emotional waves of worthlessness dominated me the weeks leading up to his departure.  Is he another chicken thrown from the plane, am I?  
Seven months earlier John and I jumped. Seeing the bottom of the plane, my brain exploding.  All focus was on expanding my lungs and like the chicken, I wanted the ground.  John responded differently.  He leaped and his brain gave up.  He enjoyed zooming around, landing ready to go again. Unbidden to my mind hours after John's departure came the advice – 
"You are not a chicken." 
His leaving was as exhausting and all-consuming as his coming.  I knew I'd melt into a pathetic puddle, SPLAT! A baby with big puppy-dog-like hands and feet, a tall gangly teen giving me a hug kept scrolling through my head.  Its over? SPLAT? 
The SPLAT never came.  I bounced on a pillow of PEACE.  The day marched forward and I created space to feel and cry. The tears were of gratitude. For all my son had taught me and the woman I'd become as his mother.  With perfect clarity the significance of the Lord's timing jumped out.  Little miracles. Understanding of the many events that led me to this day.  It was perfect. God's grace in the details of my life reminded me motherhood isn't for the chickens.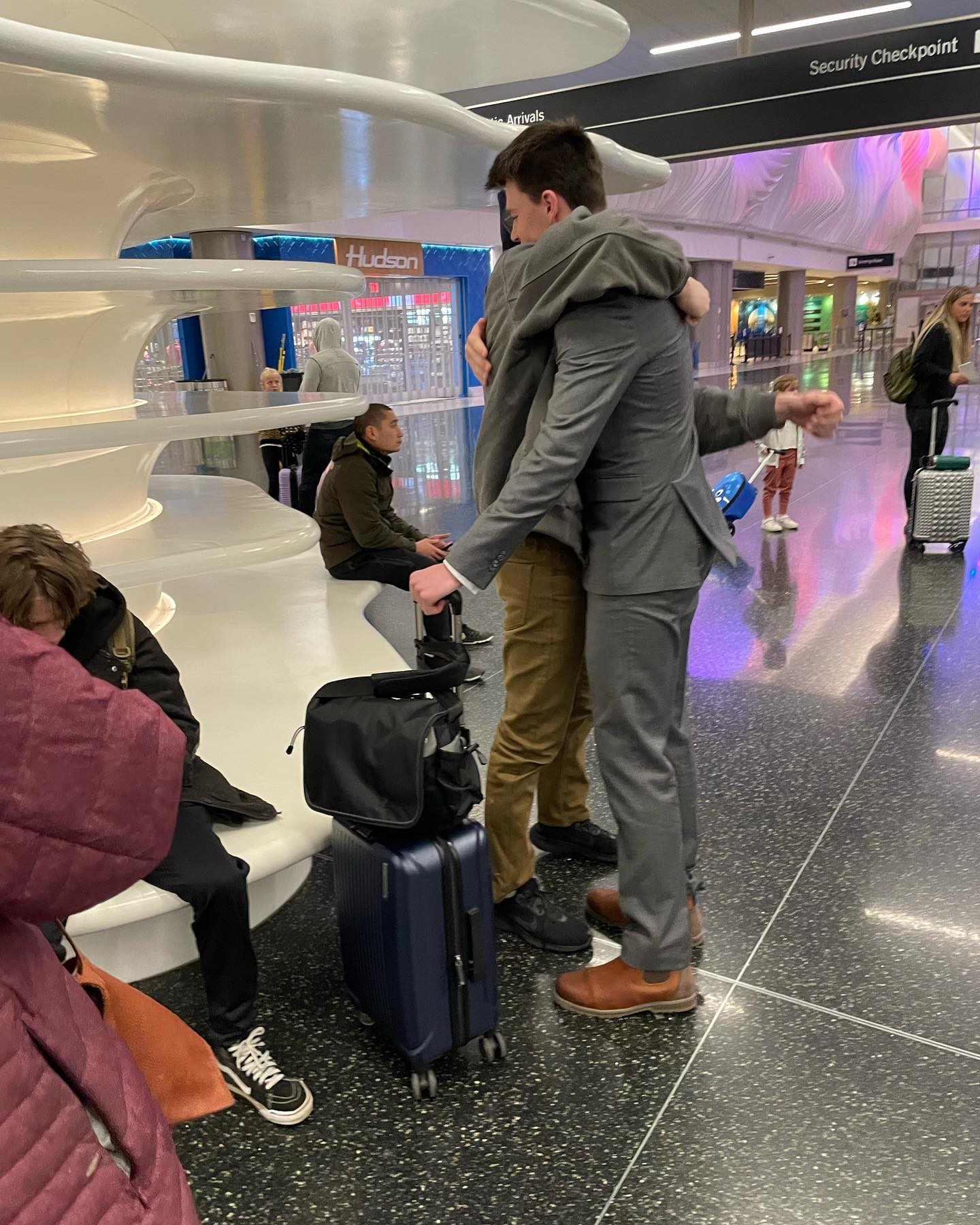 Becky has dispelled the myth that you can't have it all… Becky's a Mom of 6, a loving wife and a purposeful parenting coach. Her level of self-awareness and her continual focus on being her best self is what sets her apart. Becky is a Conscious Coach who can truly help any person awaken to their highest purpose. A nurturer to her core… Becky's work is at the heart of what our families most need… as she provides the pathway to self-love, family connectedness and, ultimately, a better community and a higher level of consciousness that is changing our World for the better.